Tired of Your Dry Hair? Get Rid of it Now With an Organic Dry Shampoo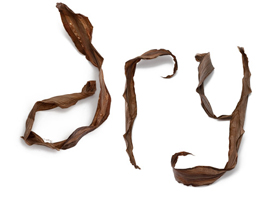 Hair becomes dry when it does not have enough moisture, this means that it can become frizzy quite easily. When hair is dry it looks dull and lifeless. An organic dry shampoo is a good choice if you want to keep your hair clean and do not have the facilities to do so, or if you simply want to wash your hair less and reduce the chances of it becoming too dry and breaking.
Dry shampoos are once again becoming popular because they can clean effectively with minimum hassle. They also come in handy, if you are in a situations where you can't easily get water to cleanse your hair such as if you go to a foreign country with water shortage or even if you go camping. In these situations you will find that an organic dry shampoo is a good alternative.
Types Of Dry Shampoos
Dry Shampoos may be commercial or organic, if you are using a commercial dry shampoo then you are exposing your hair to a wealth of harmful ingredients that will likely cause significant hair damage. Commercial dry shampoos often leave buildup and residue on the scalp. This can prevent the scalp from breathing, damaging hair follicles and resulting in hair loss and stunted growth.
Commercial shampoos and conditioners often contain dangerous chemicals. Most commercial shampoos contain sulfates which strip the hair. To give you an idea of how harsh sulfate is, consider the fact that it is also used in many washing detergents as well as floor cleaners. Harsh chemicals like this should never be an ingredient in anything you use on your hair or scalp, if you want to keep it healthy,the last thing dry hair needs is a product that is harsh because hair that is dry is already prone to breakage.
With this is mind, it becomes necessary to buy organic products that will nourish the scalp and hair and cleanse it gently, as well as repair any damage that has occurred due to the use of shampoos with harsh chemical ingredients.If you have dry hair then using an organic dry shampoo will ensure that your hair is not stripped of any more natural moisture than is necessary. Organic dry shampoos contain nourishing ingredients that will ensure that your hair is being nourished while it is being cleansed.
Easy Tips For Eliminating Dry Hair
Avoid harsh commercial shampoos as much as possible, as these will only worsen the condition and cause the hair to start breaking.
Avoid shampooing the hair too often as this strips the hair of sebum which naturally moisturizes the hair.
Dying the hair should be avoided as chemical treatments are very drying and can introduce chemicals that make the hair start to break and fall off.
Cover your hair with a swim cap if you use a pool often or a hot tub. Pools and hot tubs contain chlorine which can dry out hair and cause breakage.
Eat right, vitamins and minerals nourish the hair causing it to become strong and resistant to breakage.
Use the blow dryer or curling iron minimally or not at all. Direct heat will cause hair to become brittle under high temperatures and fall off.
3 Excellent  Dry Shampoos
This shampoo contains cornstarch and brown rice powder. It is also fortified with white clay and herbal extracts such as horsetail powder and orris root powder. It has been infused with many essential oils to ensure that the hair is being nourished while it is being cleansed.Some shampoos claim to be organic but they are not, this shampoo has been certified as 100% vegan and organic so you know that you are getting a natural product.
The small amount that you will need to cleanse the hair means that 4.5 ounces of this product can last for a very long time. The product is nicely scented without using damaging and dangerous chemical fragrances. There is the black pepper and rose scent that has a slightly spicy effect and the grapefruit and cardamom which is also a pleasant all-natural fragrance. Your hair will be clean and fresh without being damaged by harmful ingredients.
This powder is light and is good to use on those days when you just cannot wash your hair. It has an enticing lavender scent and is infused with clary sage and is completely organic. This product is great for all hair types as it removes excess oil from oily hair and cleanses dry hair without over drying it and making it brittle. It blends in well in the hair and comes out effortlessly, leaving the hair clean and free from all forms of dirt and grime that it may have accumulated.
This dry shampoo, by Acure Organics
, is salon tested and is highly effective for those days when you want a dry wash. It works for all hair types and is especially good for dry hair as it does not strip the hair or use harsh ingredients to cleanse. It is vegan and is free of harmful chemicals such as sulfates, parabens and phthalate. There are no chemical fragrances added, instead natural ingredients are used to provide fragrance.
This shampoo is good for absorbing excess oil without drying. It contains argan stem cells as well as CoQ10 which contains keratin, this adds an extra moisturizing element to this great product. It is easy to use as you can just put a small amount in your hands and then rub it into the scalp and brush it out thoroughly.
It contains cornstarch, french white clay,elm bark and oat flour. It has two major essential oils as ingredients, these are, lavender essential oil and chamomile essential oil.
These three shampoos are some of the best on the market and are highly recommended to help to keep your hair healthy by using natural ingredients. Remember to always check the labels of any organic dry shampoo you buy to make sure you are getting a natural product, and also that you are selecting a product with the natural ingredients that will benefit your hair and body.